Here is Everything You need to know About Lowboy Trailer
2022-06-08
A lowboy is a trailer that combines the qualities of a semi-trailer with a two-level drop mechanism. Such trucks are more adaptable than flatbed trailers or semi-trailers since they can handle and carry equipment with a height of up to 12 feet and a weight of 40,000 to 80,000 pounds. The deck height can be changed to drop at the gooseneck or before reaching the wheels, depending on the model of the lowboy trailer used.
Lowboy trailers are frequently used to transport heavy machinery including dozers, loaders, backhoe loaders, as well as other heavy machinery. Lowboy trailers are used to transport items that do not fit on a flatbed trailer or a single-drop deck trailer.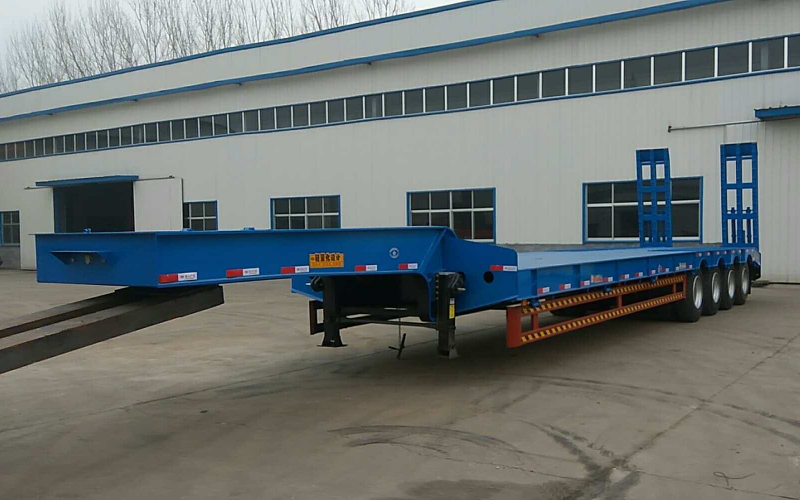 Different types of lowboy traitors
Lowboy trailers come in a variety of styles. The ideal option for your company will be determined by a variety of criteria, including how you want to utilise it (including the weight and size of the load). The height of the cargo platform is the first criterion, by the attachment technique.
Ordinary lowboy trailers
Flatbed trailers with only one drop after the gooseneck are standard on lowboy trailers. Due to its relatively high operating platform, this type of lowboy is only suitable for transporting regular heavy freight and cannot be utilised to transport cargo with a high height. This type of trailer is less costly than other heavy-duty trailers and has a larger length.
Double drop deck lowboy trailers
The cargo platform on a double drop deck lowboy trailer is lower than the cargo platform on the back half of the trailer. A concave beam or staircase construction is what this is called. Because the staircase decreases the height of the cargo platform's centre, these trailers offer a high degree of stability. Lowboy trailers with a double drop deck are commonly used to transport heavy equipment and other items with a high height.
Fixed Neck Lowboy
The trailer is equipped with a fixed neck lowboy. As a result, it's a low-weight option. Because of the fixed design, loading from the front of the trailer is more difficult.
Fixed Gooseneck Lowboy
The drop decks on the fixed gooseneck lowboy make it easy to load from both the back and the front. The gooseneck is flexible and, once reattached, guarantees that the trailer's load remains in place.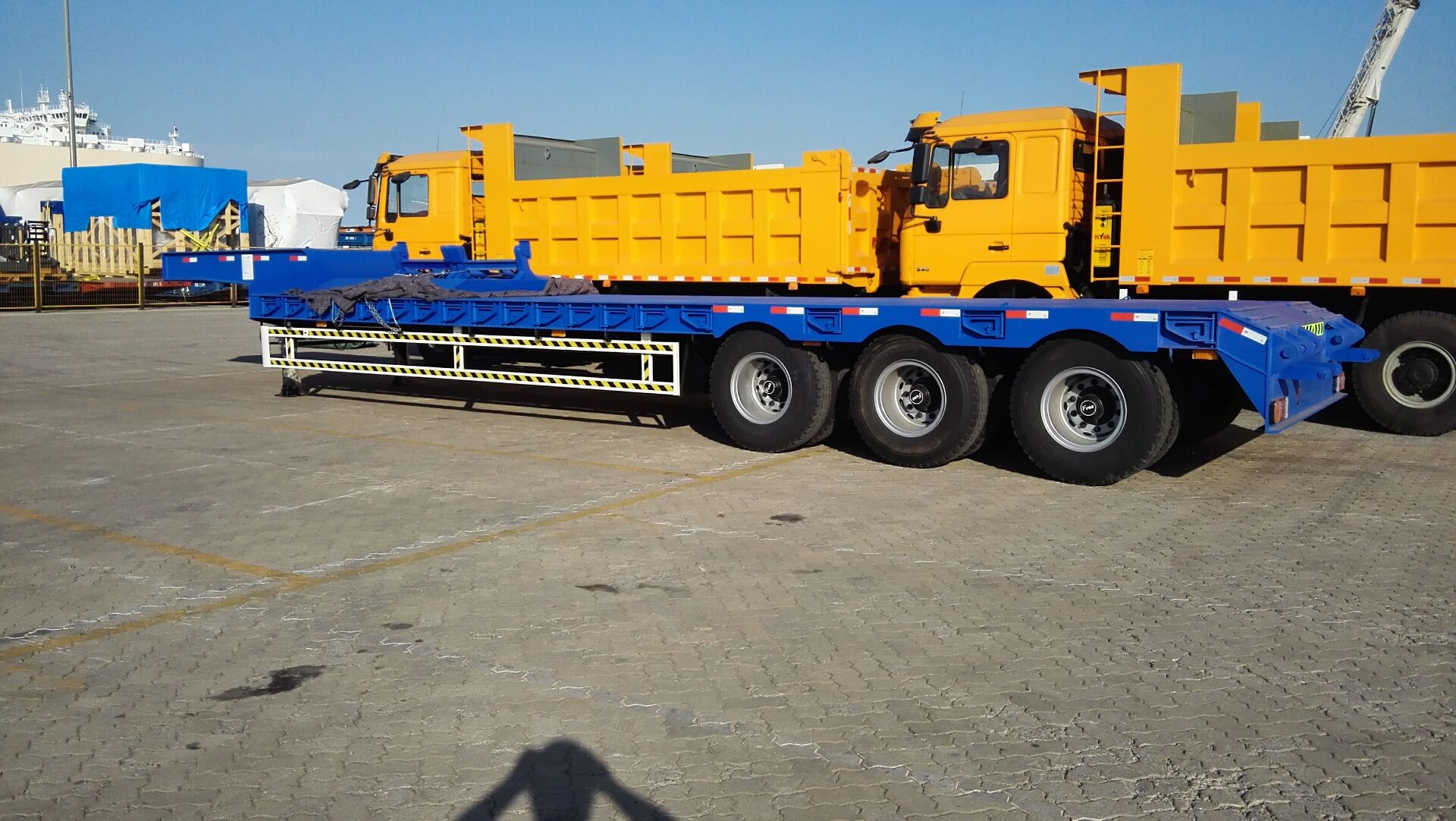 Benefits of Lowboy trailers
● Stability
Lowboy trailers are built with a lower centre of gravity, which gives them more stability than other trailer types. Low beds, when combined with a larger cargo plane, will keep your goods secure throughout delivery.
● Versatile
Low bed trailers are popular because of their versatile and adjustable design, in addition to their increased stability. Lowboys were designed to manage the biggest loads with ease, and they're well prepared to handle enormous equipment and stock without jeopardising safety regulations or endangering the driver or cargo.
● Safety
Lowboy trailers are intended to transport enormous and heavy goods that would be unsafe to transport with other trailer kinds. Loading and unloading large, heavy freight is quite simple.
The lowboy trailer is the sort of trailer you've probably seen transporting construction equipment and industrial machines. It is one of the most adaptable and may be used in a variety of settings.