HOWO Tractor Trucks For Sale Zimbabwe
2020-08-27
HOWO Tractor Trucks For Sale Zimbabwe
After one month production, 4 units howo tractor trucks(HOWO tractor trucks also called howo tractor head or tractor horse in Africa areas) have finished production and ready to export to Beira port,Mozambique then transit to our client in Zimbabwe.
The howo tractor truck installed an extra 800l fuel tanker to handle the situation of long-distance transportation like cross border transportation from Mozambique,Malawi,Zimbabwe,Namibia to South-Africa.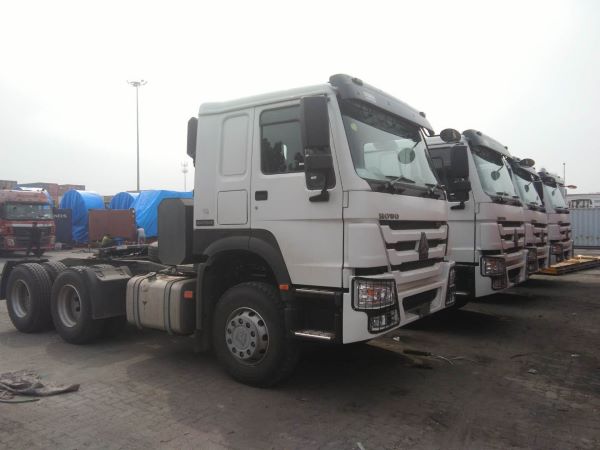 (The howo tractor trucks ready to shipping in China port)
The howo tractor trucks is optional to install the PTO,hydraulic pump, extra fuel tank etc. to meet the different requirements of client.
As one of the biggest howo trucks dealers in China, we also supply the good condition used tractor trucks. The price of used HOWO tractor trucks is range from USD11000 to USD 16000. They can also choose to install new extra fuel tank.
Here is the specification of HOWO tractor trucks for your reference.
| | |
| --- | --- |
| Type | HOWO 371 HP 6X4 Tractor Truck |
| Drive type | 6X4;RHD |
| Model: | HOWO |
| Engine | WD615.47,371 HP, EURO II |
| Transmission | HW19710,10 forward speed, 2 reverse speed ,manual |
| Front axles | HF7 |
| Rear axles | ST16,16 tons |
| Steering | ZF brand |
| Tires | 315/80R22.5 with one spare tyre |
| Whole truck dimensions(mm) | 6110×2496×2958 |
| Cabin | HW76 , with 1 bed |
| Fifth wheel | 90#,3.5 inch (option 50#,2.0 inch) |
| Fuel tank | 400L |
| Extra fuel tank | Optional install,400 to 1000 liters |
| Accessory | Air-conditioner and safety belts |
| Color | Optional |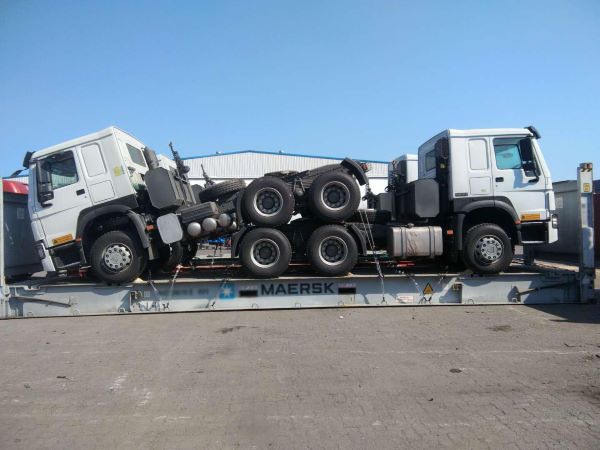 (The HOWO tractor trucks load into 40FR container)
If you have any demand on the HOWO tractor trucks, welcome to contact with us to learn more information:
Email:howotrucksales@gmail.com