NEW TYPE!Super Link Skeleton Trailer
2017-12-05
SUNSKY TAILER HAVE NEW TYPE!
Super Link skeleton trailer,which is used in Madagascar popularly.
After research the market in many countries.We found there have a big market in super link trailer,especially in Africa.
With R&D and improve in super link trailer,now you can get the super link trailer in a easier way.
Super Link skeleton trailer,2 axles or 3 axles optional,it is made of the front skeleton and behind skeleton.It can be sold Individually.
welcome to show your interest of super link to us!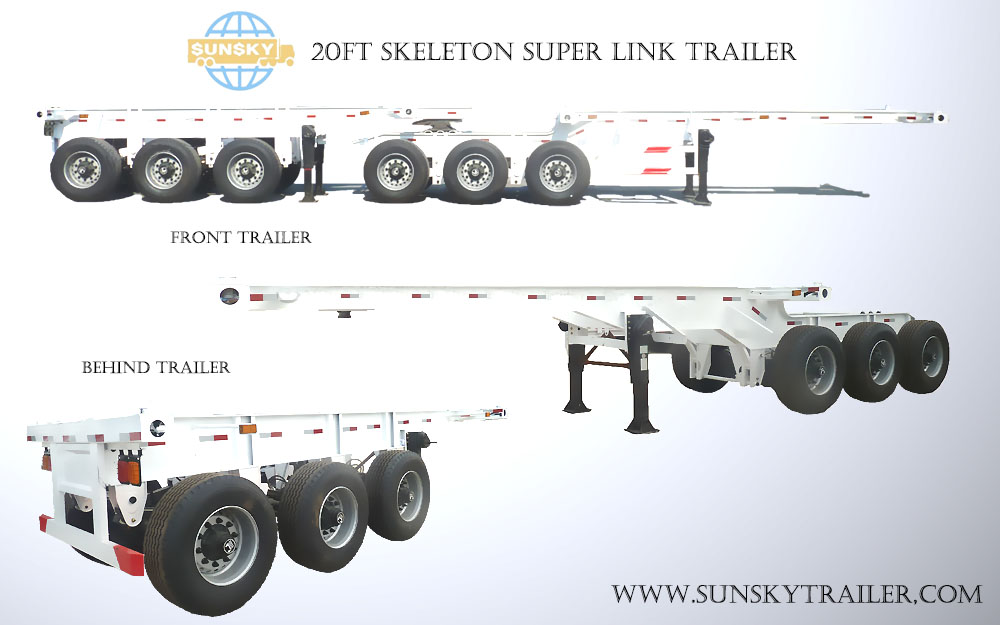 Real photo in Madagascar by our customer