Three advantages of HOWO 6X4 tractor help customers operate efficiently
2022-06-08
In the coal supply chain, transportation and other links, it is very important for logistics and transportation practitioners to choose a heavy truck that can be loaded, run, safe and comfortable.
The HOWO 6X4 tractor is a vehicle mainly positioned in the scene of coal, sand and gravel transportation. As a national heavy truck manufacturing enterprise in my country, SUNSKY, as a supplier of HOWO in China, has a deep understanding of customer needs, and provides customers with high-quality products while focusing on providing customized solutions for different customers.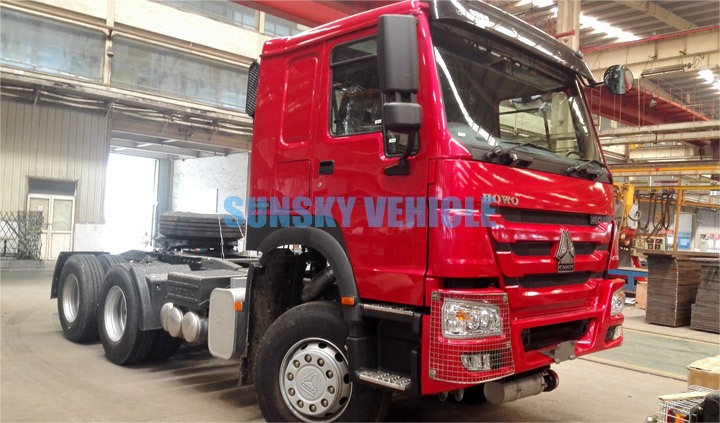 Scientific configuration to achieve "wealth engine"
For customers of coal, sand and gravel transportation, the power and economy of the vehicle are the primary considerations when choosing a vehicle.
In terms of power, the car is equipped with Europe's top power Corso Cursor11L National V engine with a maximum horsepower of 450Ps, and is matched with Fast 12-speed manual transmission and Hongyan 435 rear axle. The platinum power chain composed of sustainable output Strong power, can easily cope with the complex and diverse road conditions and working conditions of coal, sand and gravel transportation.
In terms of economy, the whole car is equipped with aluminum alloy wheels, which greatly reduces the weight of the whole car, which can truly meet the needs of customers for "running fast". More importantly, the front and rear axles and rotating shafts of the vehicle are maintenance-free, which greatly reduces maintenance times for customers, saves vehicle maintenance costs, and improves transportation efficiency. And the fuel tank is a dual fuel tank design, with single-chamber 700L side-mounted and 500L+150L dual-chamber options, and has its own heating function, which effectively improves operational efficiency.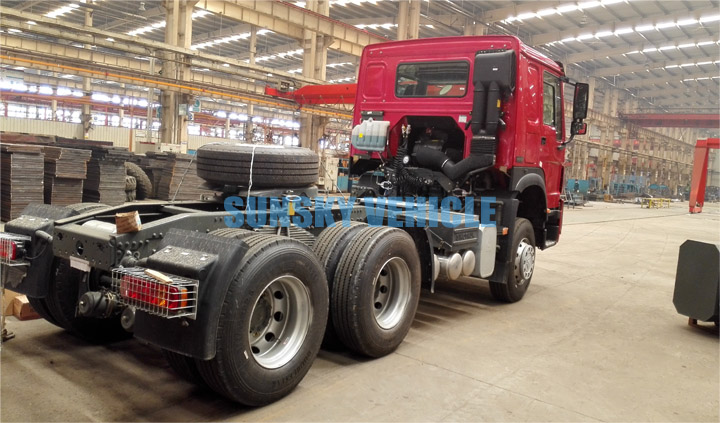 Intelligent blessing, intelligent creation of "warm home"
In addition, for long-distance card users, comfort is as important as operational efficiency. In order to provide a comfortable driving space for drivers, the cab at the front of the HOWO has undergone a series of user-friendly upgrades, creating a mobile "warm home" for drivers.
When you walk into the cab, the eye-catching thing is that the center console is equipped with a 12.3-inch high-definition floating touch screen with interactive functions such as voice and vehicle monitoring. Here comes the experience of deep networking. In addition, improvements in other details of the cab have also brought more comfort to the drivers. For example, the NVH performance of the cockpit has been comprehensively upgraded, which can let the card users get rid of the noise and drive with peace of mind; the width of the sleeper is widened to 830mm, so that the driver can get enough rest...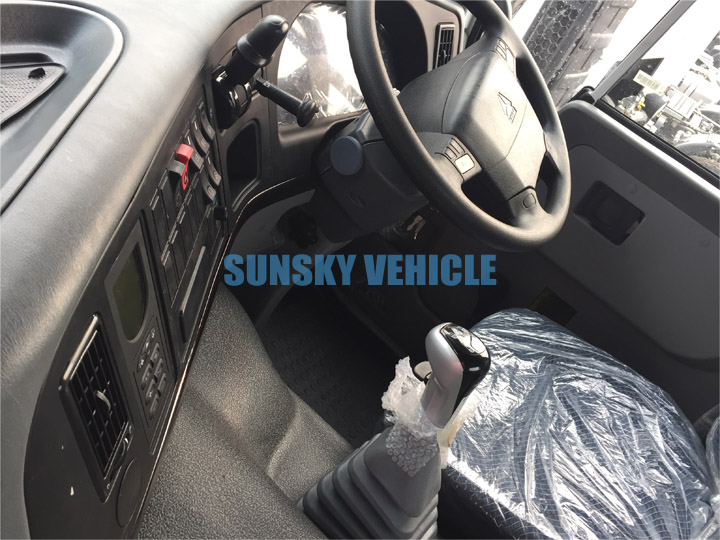 Wisdom escort, build "safety fortress"
Transportation safety has always been the top priority for heavy truck customers and their families when choosing a vehicle. The HOWO 6X4 tractor can be equipped with intelligent systems such as 360° surround view system, DMS fatigue driving warning, tire burst emergency safety, tire pressure monitoring device, blind spot detection, and cab behavior monitoring. It is also equipped with lane departure warning that meets the latest regulatory requirements, Intelligent active safety systems such as front collision warning and intelligent vehicle escort can help card users to prevent road traffic accidents in a timely and effective manner. In addition, this car also has a very reliable body, the cab adopts a frame structure, and the maximum thickness of the steel plate is 1.5mm. In the event of an accidental collision, the cab can be moved back by 500mm, which can better protect the safety of drivers and passengers.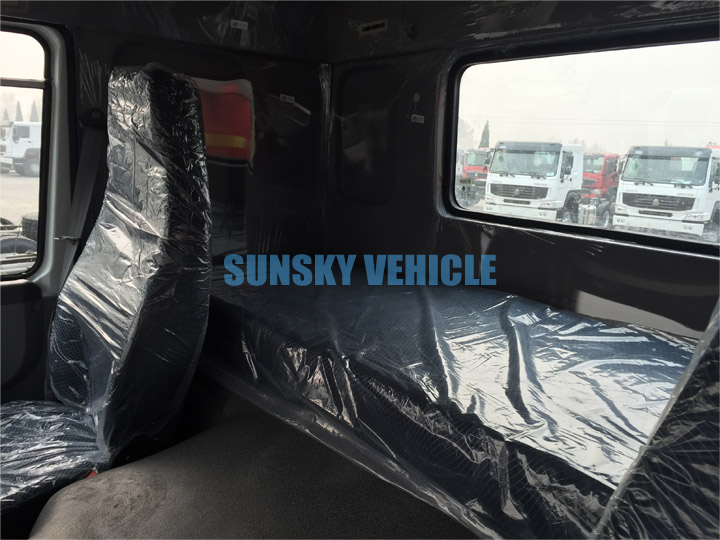 It can be said that the HOWO 6X4 tractor is a high-end heavy truck that combines efficiency, comfort and safety. It can well meet the complex and diverse working and road conditions of coal, sand and gravel transportation scenarios, help customers operate efficiently, and achieve Cost reduction and efficiency increase.