Welcome customers from Tanzania to visit us
2023-11-03
On October 25, we welcomed two special guests, they were a customer engaged in transportation in Tanzania and his wife. This visit is not only to visit our headquarters in person, but also to gain an in-depth understanding of our products and services to explore opportunities for future cooperation.
Click here to contact us!
The customer expressed to us that he wanted to visit our factory and was interested in howo tractor heads. As the Canton Fair was being held, we sent an invitation letter to the customer and arranged for our account manager Lance Fan to receive the customer and give Clients are provided with a safe environment and can engage in in-depth and meaningful communication about future cooperation plans.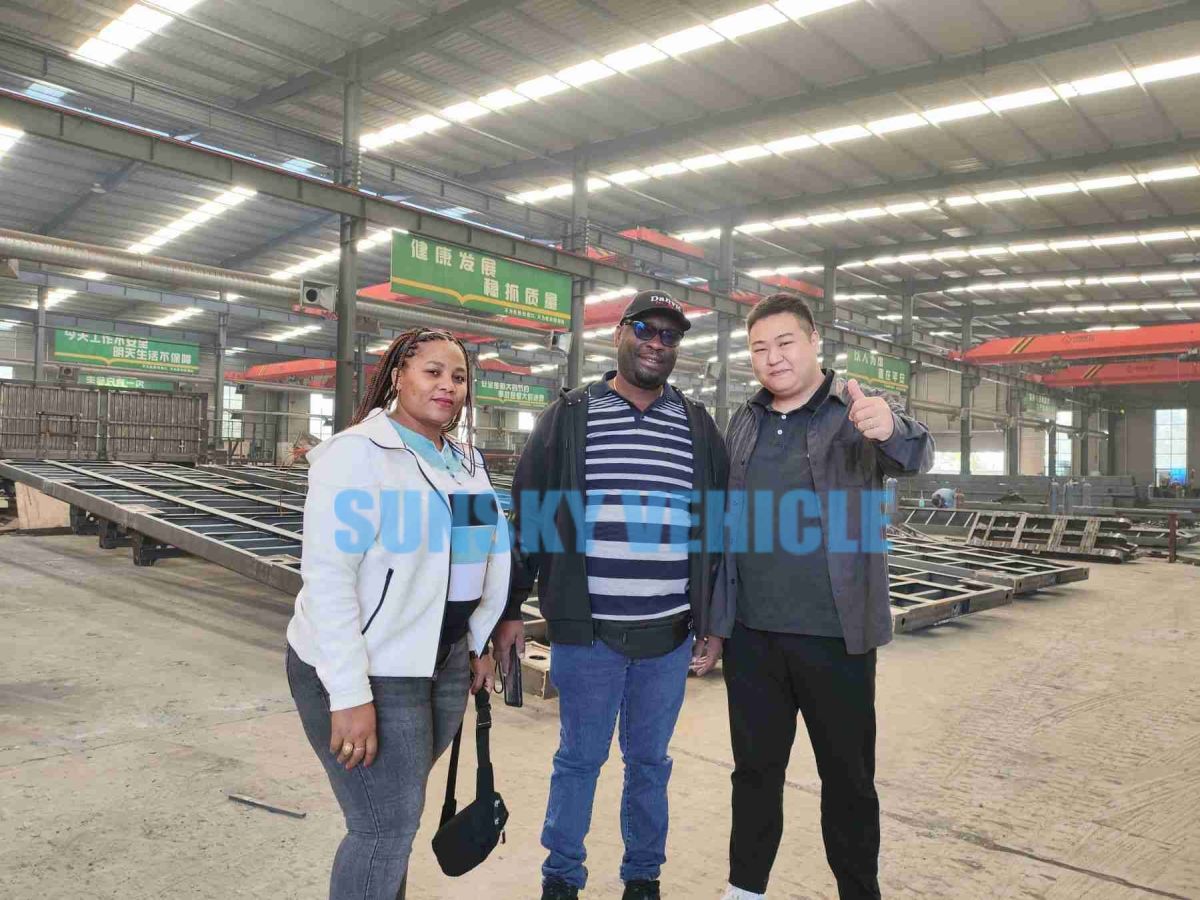 One of the highlights of this visit was a visit to our production facility. Customers personally visited our production line and watched the manufacturing process of semi-trailers. They were impressed by our company's high-standard manufacturing and quality control processes. This not only deepens their understanding of our products, but also gives them more confidence to choose our products as part of their business.
We are very grateful for this valuable opportunity to visit, which marks a new stage of cooperation between us and our customers. We look forward to future cooperation and believe we can create a better future for logistics and transportation together.
Please feel free to contact us for more information or cooperation opportunities.