Why Choose to import HOWO DUMP TRUCK from China?
2018-11-29
SUNSKY TRAILER are Semi-Trailer manufacturer and one of the biggest HOWO TRUCK dealer in CHINA with more than 30 years experience.Our products of HOWO trucks series include:Tractor truck,tipper truck,mixer truck,tanker truck,wing van truck etc.
We have exported hundreds of units semi-trailer and truck to Africa market and Southeast Asia market like Philippines etc. and received good comments from our clients and keep a long term relationship with them.
There are also many dealer of Chinese truck in Philippines,like Powertrac, Autokid etc.Why should you choose to import HOWO TRUCK from China?
1.Cheaper about 20% to 40% than you buy in Philippines.Help you to save the cost in buying the trucks.
2.Perfect after-sales services,All the trucks have Six Month to twelve Month free warranty terms.
3.Spare parts support,we can supply the spare parts in lowest price to you if you have demand.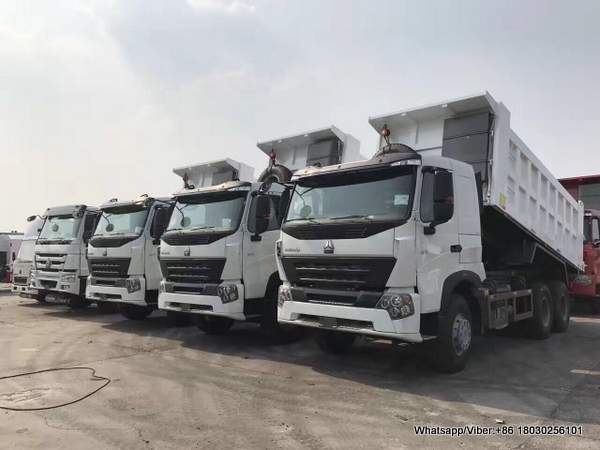 Now the HOWO DUMP TRUCK and HOWO A7 DUMP TRUCK is in promotion now!
1.HOWO DUMP TRUCK 10 WHEELER 380 HP EURO IV only need USD 45500;
2.HOWO A7 DUMP TRUCK 10 WHEELER 380 HP EURO IV only need USD 47500 If import from China!