10,000Liter SINOTRUK HOWO 4x2 fuel bowser truck
Lead Time:

20 to 30 days

Product Orgin:

China

Brand:

HOWO brand

Shipping Port:

Any Port Of China

Payment:

T/T; L/C

Price:

$16300/17000

Market Price:

$16400

Color:

optional
Contact Now
Description
Feature
1. Refueling truck function:Self-priming oil,automatic flow the oil, computer tax control refueling, refueling in the flow and other functions. Oil truck is mainly used for the transportation and storage of petroleum derivatives (gasoline, diesel oil, crude oil, lubricating oil and coal tar and other oil products). A mobile refueling truck is a mobile gas station that can supply fuel to vehicles anytime and anywhere.
2. Tank material classification: according to different uses can be selected, carbon steel, stainless steel, lining rolling plastic, FRP, plastic tank (polyethylene,Polypropylene), aluminum alloy and other materials produced tank.
3. The HOWO 4x2 fuel bowser truck tank is required to have enough strength, the tank is provided with an anti-flushing plate, the tank accessories are provided with a manhole, a liquid valve, etc., some tanks also need heat preservation, configuration flow meter, etc., for a car with two kinds of oil car, can be divided into tanks.
4. Fuel tanker tank shape: divided into elliptical tank, round tank, square tank.
Images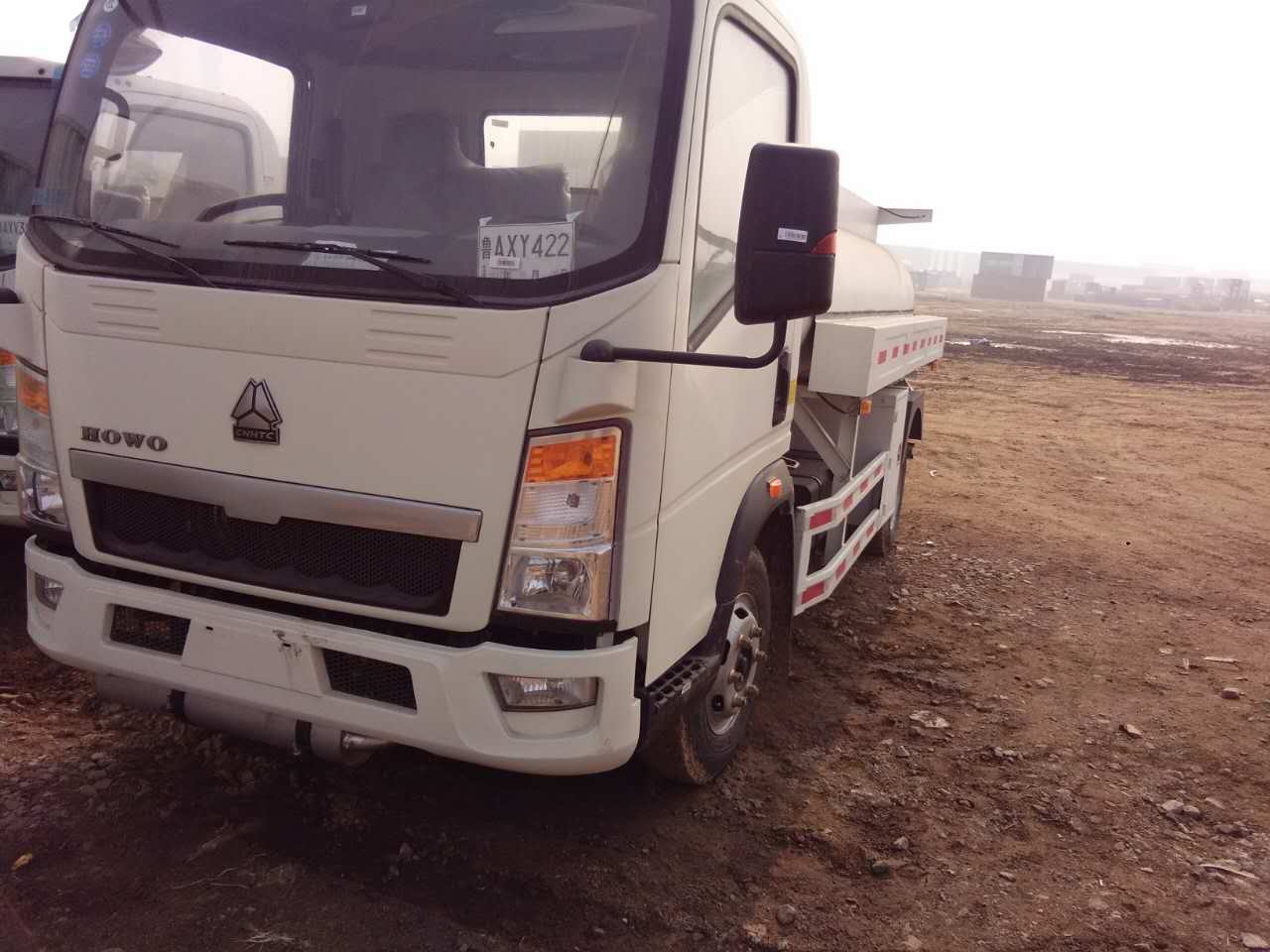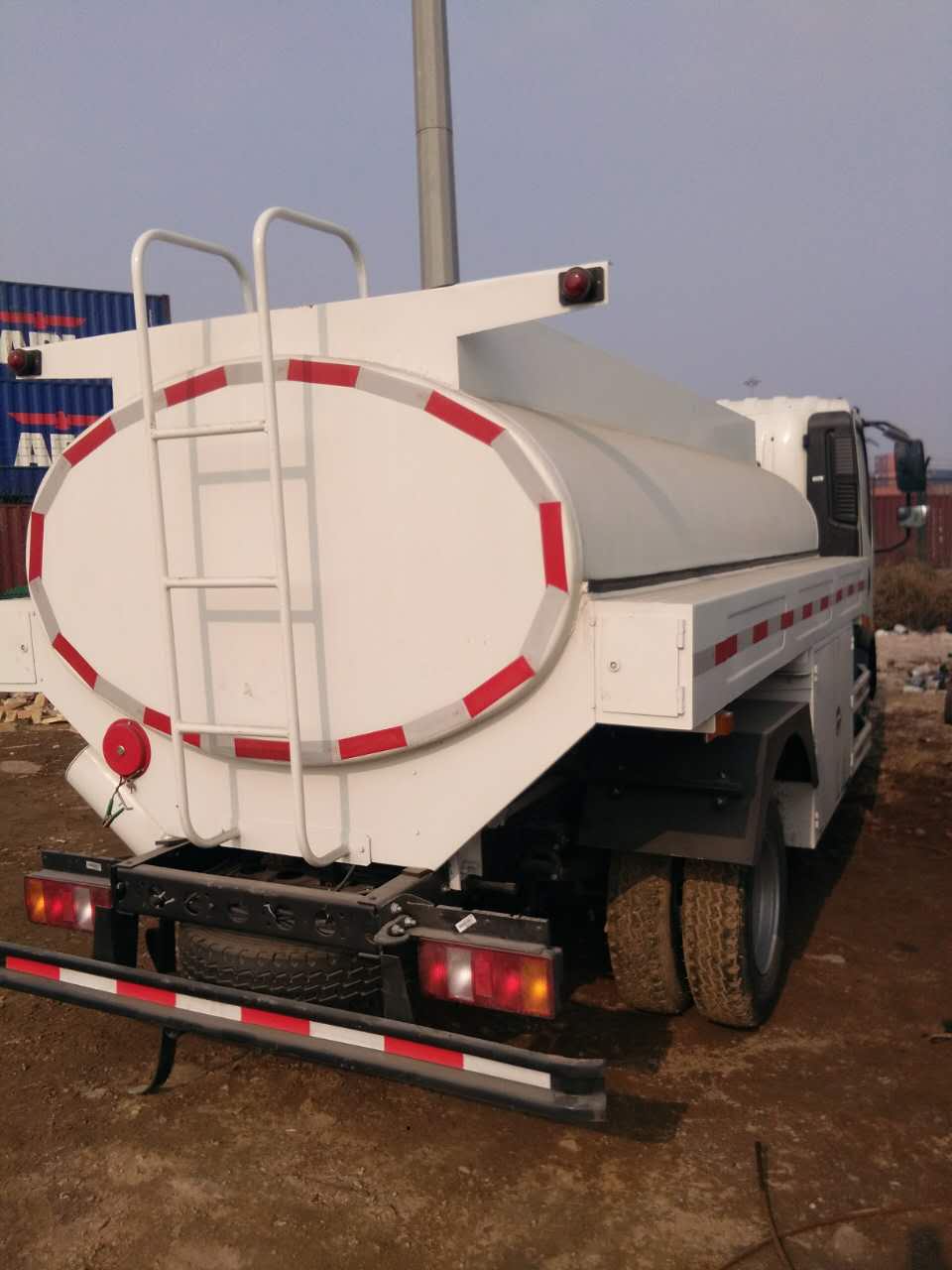 Specification
LEFT HAND DRIVE
Maker: SINOTRUK
Model: ZZ1107D3815C1R
Driving type: 4X2
Made year: 2021, brand new, produce according to order
Cab: 2080, long cabin, with single sleeper
Engine: 116HP, Euro III emission standard
Transmission: 6 forward gears and 1 reverse
Front axle: 2.7T
Rear axle: 7.2T
Tires: 7.50R16 , with one spare tyre
Fuel tank: 300L
Steering: LHD, hydraulic operation with power assistance
Overall Measurements: 7000×2300×2600
Tank Volume: 10 Cubic meters, with pump, 1 compartments, thickness of ends 5mm, thickness of body 4mm, thickness of separating plate 4mm; 1 sets of standard manholes and fuel position rules, subsea valves, 1set of offloading valves; filling gun and hoses; with 0-reset flow meter.
Color: Yellow (optional)