27000 liters Hydrochloric Acid Tanker Trailer
Item NO.:

SS9300STAX

Lead Time:

45 days

Product Orgin:

China

Brand:

SUNSKY brand

Shipping Port:

ANY PORT, CHINA

Payment:

T/T, L/C At Sight

Price:

$26000/UNIT

Market Price:

$32000

Price Range:

5-20/25000$

Color:

OPTION
Contact Now
Description
Item:27000 liters Hydrochloric Acid Tanker Trailer
Introduction of Hydrochloric Acid Tanker Trailer for sale
Hydrochloric acid is a strong, corrosive acid that can be used to make steel for bridges and cars. It is used in the chemical industry in the large-scale production of vinyl chloride for PVC plastic, and it is one of the chemicals that produce polyurethane foam and calcium chloride.
The acid tanker trailer is special designed to carry kinds of acid. Like Sulfuric acid, hydrochloric acid etc. The acid tanker trailers can be made of carbon steel, aluminum alloy and stainless steel as clients' requirements. To prevent further corrosion, the inner part of the tanker is made of Polyethylene (PE) lining. This protects the inner part from environmental reactions due to the surrounding air that may lead to corrosion.
For this application, Linear Low-Density Polyethylene (LLDPE) or High-Density Polyethylene (HDPE) is used to make the inner parts of the dilute sulfuric acid, hydrochloric acid tanker inner.
Polyethylene (PE) fits this application because it is a material that is cannot be corroded by dilute sulfuric acid, hydrochloric acid.
Advantages of acid tanker trailer for sale
1. European standard discharge valve,make a high-efficient discharge and low discharge remaining rate.
2. Compared secondhand(used) acid tanker,new acid tanker have a longer life span and higher
economic benefit,and the high quality material and reasonable thickness of acid tanker prevent the acid leakage.
3. A new acid tank fleet can give your customers more confidence in your company. Even cost much in start but have a long-term benefit and sunsky devoted ourselves to supply the best tank and service to our customers.
Specification of 3 axle acid tanker trailer
| | |
| --- | --- |
| Style | 27,000 Liters 3 Axles V Shape Acid Tanker Trailer |
| Dimension(L*W*H)mm: | 11500*2500*3400 |
| Payload(kgs): | 40000 |
| Tare weight(kgs): | 10300 |
| Effective capacity: | 27 CBM |
| Thickness | 6mm for shell , 8mm for dish |
| Medium: | Hydrochloric acid, HCI acid |
| Kingpin | 2" bolt-in |
| Landing gear | 19" |
| Tire size | 385/65R22.5 (7sets) |
| Rim size | 11.75*22.5 (7sets) |
| Axle | Fuwa brand 13 tons |
| Leafs spring | Airbag suspension |
| Brake system | Dual line with WABCO brand Re-6 emergency relay valve, MBA brand T30/30 air chamber, 46L air tank |
| Discharge valve | DN100mm discharge valve with cover |
| Manhole | European standard Φ500 with air valve |
| Spill boxes | Spill boxes with vent valves, Drainage pipes fitted |
| Tank roof | Anti-corrosion cover |
| Discharge hose | 2 units anti-corrosion hose on both ends |
Detail Photo of Acid tanker trailer for sale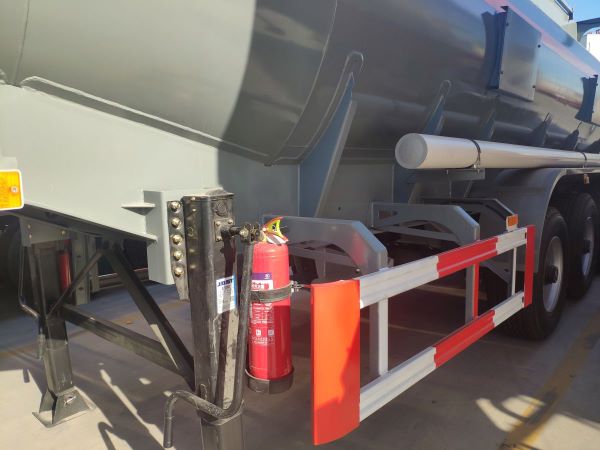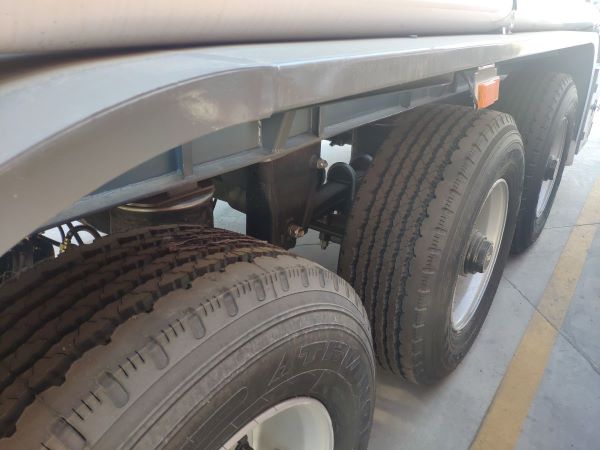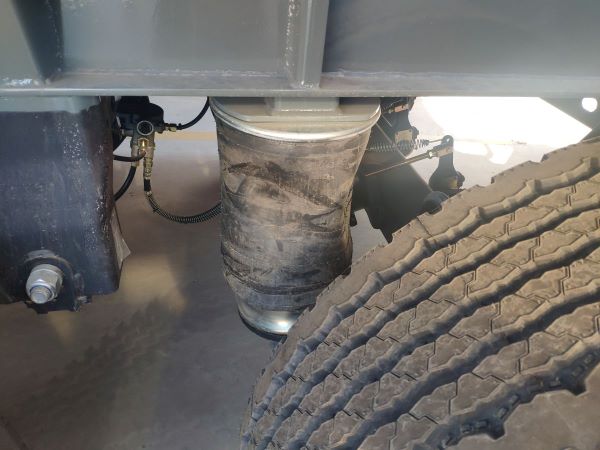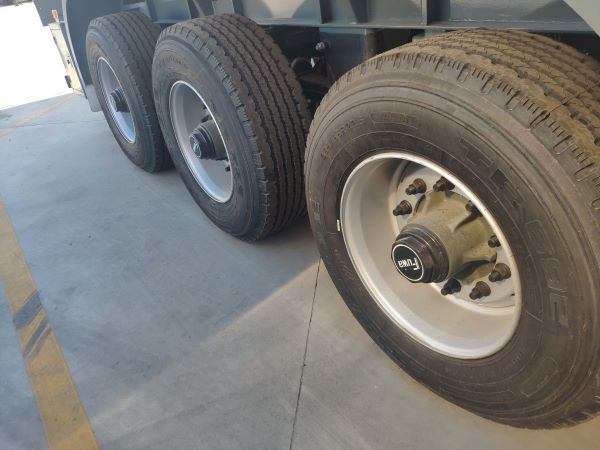 Sales Service of Acid tanker trailer
1. TWO years free warranty term, if during the terms, the trailers chassics broken, we will supply free service.
2. More than 10 years life span. We promise our trailers can be used more than 10 years in normal use condition.
3. Spare parts support service. We can supply the trailers spare parts in cost price for you.