HOW TO MAKE A SMART BUY ON YOUR UPCOMING SEMI TRAILER
Sep,15 2017
1.Know your budget
Decide what you want to spend. A used trailer can range from $5,000 to $40,000 depending on specs, while a new trailer can range from $27,000 to $85,000 depending on your needs. We have cheaper trailers available at affordable prices to meet everyone's needs. email sales01@jupitertrailer.com
2.Do you prefer ongoing maintenance associated with a used trailer or do you prefer new trailer with warrantee?
New trailers have new components that won't need immediate maintenance. Used trailers may need upgrades, but you'll save some up front costs.
3.Know about financing options
Financing for new trailers offers lower interest rates and longer financing terms. Used trailers are typically 3-4 years financing with a higher interest rate.
4.Know your trailer needs
Decide what specs are a priority for you. Do you need a flatbed trailer or a skeleton trailer? Do you need a bulk cement trailer, a fuel tanker?
5.Things to consider for new semi trailer orders (custom or large quantities)
Talk with a sales rep to discuss custom or cost saving options,fuel saving options ( Wide base tires, tire inflation systems, aerodynamic side skirts, weight-saving compents, etc.) Email sales01@jupitertrailer.com for more information.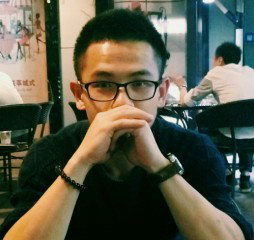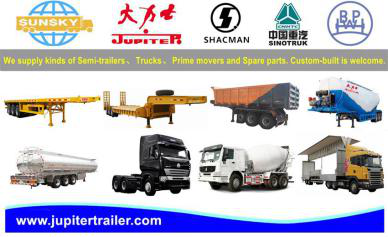 dawson Gong (Sales Manager)
Xiamen SunSky Trailer Co.,Ltd
Fujian Taihua Transportation Equipment Co.,Ltd
Yun Da Hui Ltd
Cell No.: 0086-15659277765
Whatsapp: 0086-15659277765
Skype: dawson_jack@foxmail.com
Website: http://www.jupitertrailer.com
Related Tags:Car Carrier Semi-trailer,Flatbed Container Semi Trailer,LPG tanker Semi Trailer