Introduce Of Container Semi-Trailer
Mar,30 2022
Container semi-trailer (also called skeletal trailer, flatbed trailer) can be used to transport container and Non-dangerous container tanker.
The structure of the trailer is straight beam or front gooseneck type. Mainly used in ship, port, highway, container yard, multimodal transport system etc.

Application: To transport kinds of container and non-dangerous container tanker.

Advantages:
1.Mainly used for transport container, Can be used repeatedly for a long time, Strong and durable.
2.Use the container to transport cargo, the goods can be loaded in the warehouse of consigner and unload in the warehouse of consignee. It is unnecessary to take the goods out when change the car or ship in transit.
3.Can be load and unloaded quickly. Easily to change from one transportation to another.
4.It is convenient to filling and emptying the cargo,can meet the clients' special requirements.

The quality is outstanding and the performance is reliable.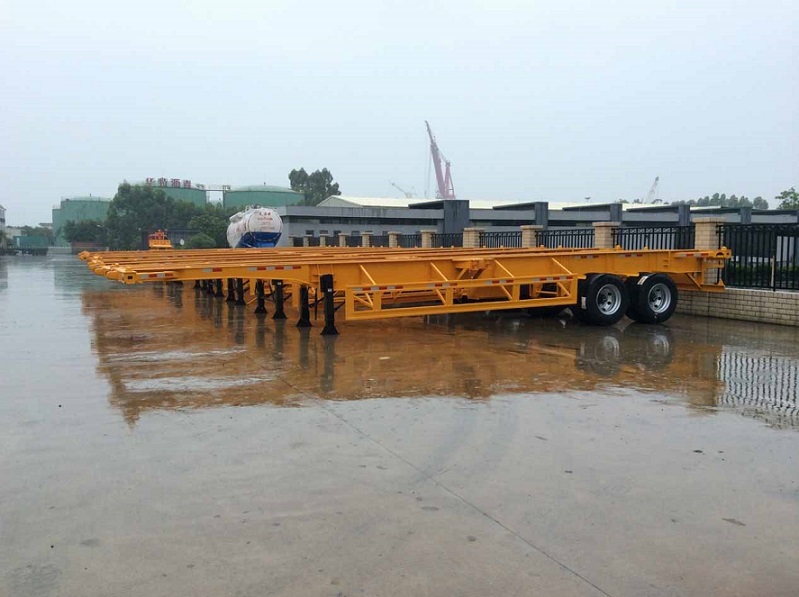 (40FT 2 AXLES SKELETAL TRAILER)