Flatbed Trailer With Side Wall From China
2022-05-12
Do you often need to transport container from the port? Or sometimes you need to transport some bulk goods and bagged goods? There is a side trailer can meet all the needs.It is known as flatbed trailer with side wall.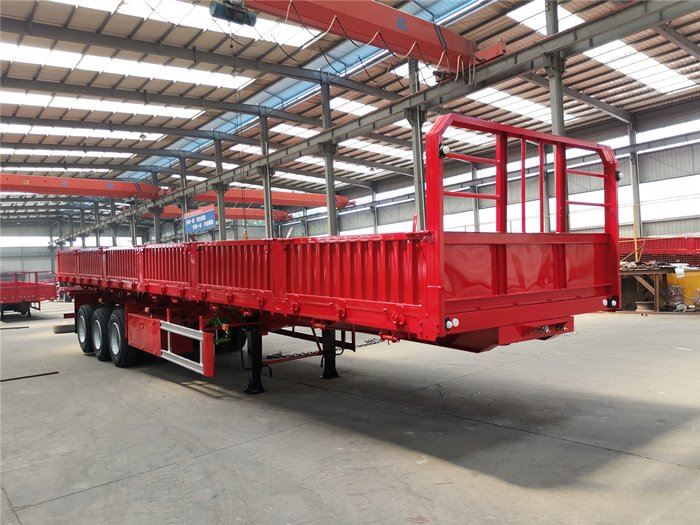 flatbed trailer with side wall
This kind of trailers are generally 3-axle 40FT,many countries use this type to comply with local requirements. Except the common models, according to their actual needs,customers can also choose 2 axes, or 20FT, 30FT, 45FT, etc.
This trailer has detachable side wall, according to different customer needs, the length of the side wall can be 0.6 meters, 0.8 meters, 1 meter, 1.2 meters to meet different transportation needs.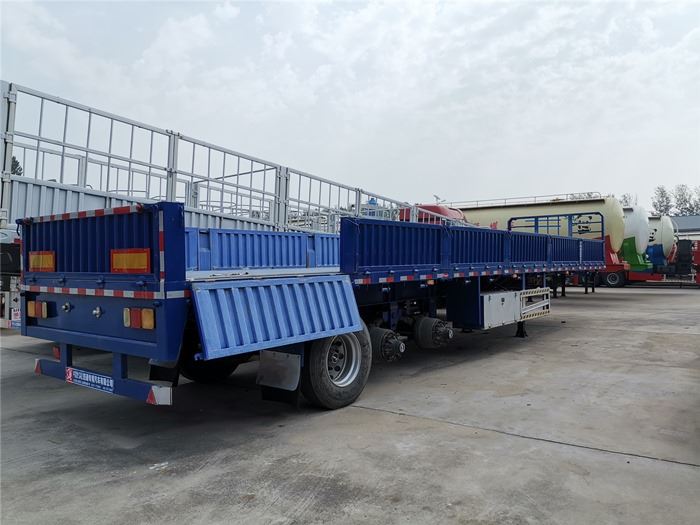 3 axle 40ft side wall flatbed trailer
When the side wall is installed, it can be used to transport bagged goods as shown in the photo. In addition, during loading and unloading, the side panels can be put down to improve the efficiency of loading and unloading.
After removing the side wall, the trailer can transport the container. Because the 40FT trailer has 12 container locks, it can transport 1x20GP, 2x20GP, 1x40GP.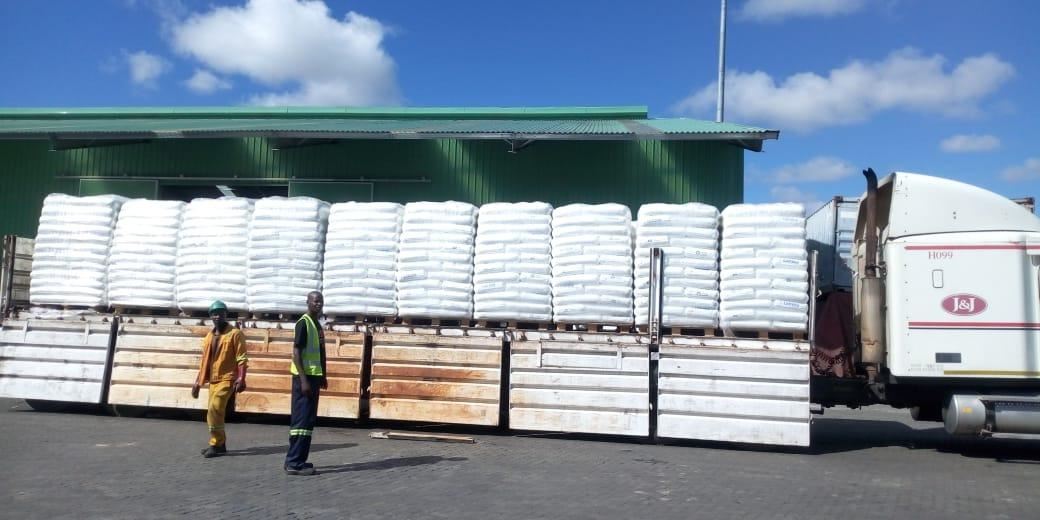 drop side trailer
Shipping Method and MOQ
In general, our minimum order quantity is 2 units. If you buy two trailers, we will remove the side walls of the trailer, and stack the two bodies together, and then load them into the container. This way can reduce the transport cost.
If your order quantity is more than 2 units, then we will shipping the trailer to you in bulk carrier. As shown in the photo below, we stack the trailers together, which can also save more shipping costs for customers. In order to prevent the trailer from being eroded by the sea breeze, we will spray wax for the trailer for free.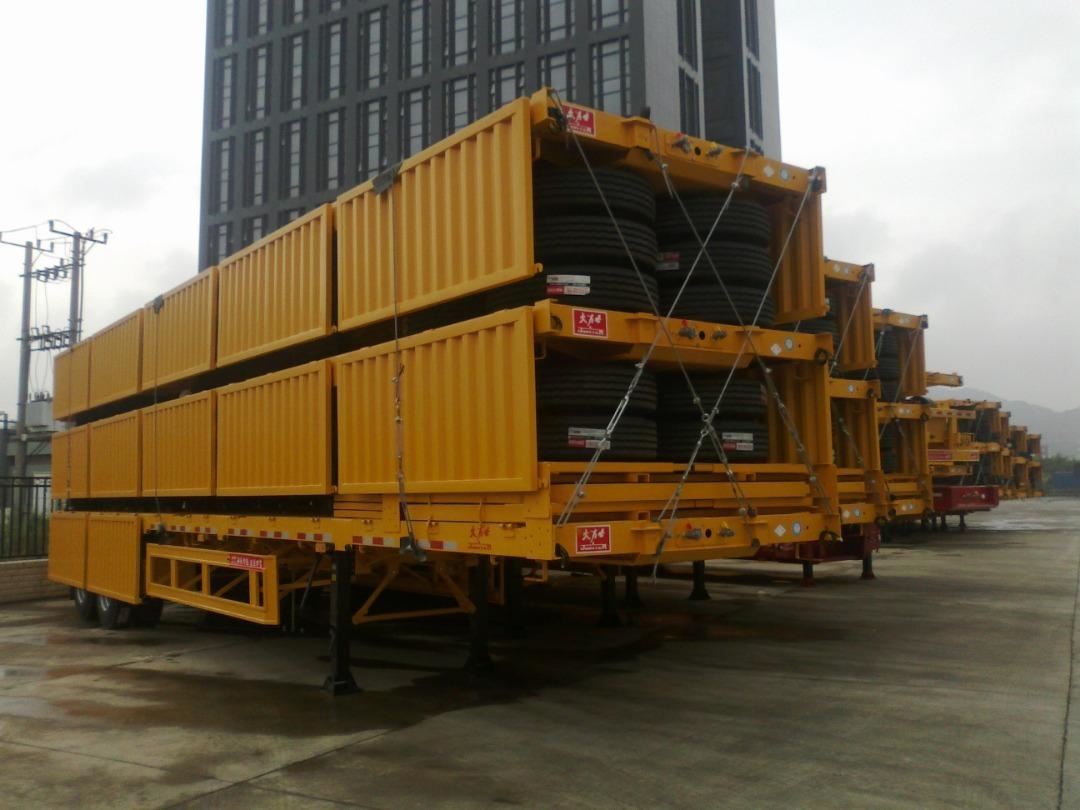 stack the trailers together