Good value 42000 liters fuel tanker trailer with airbag suspension
Item NO.:

XM99420GRY

Lead Time:

35 working days

Product Orgin:

China

Brand:

SUNSKY brand

Shipping Port:

Any port in China

Payment:

T/T,L/C at sight

Price:

$18100/unit

Market Price:

$21500

Price Range:

10-50/16900$

Color:

Option
Contact Now
Description
Product Item: Good value 42000 liters fuel tanker trailer with airbag suspension
Advantages: fuel tank semi trailer
‑‑‑‑‑‑‑‑‑‑‑‑‑‑‑‑‑‑‑‑‑‑‑‑‑‑‑‑‑‑‑‑‑‑‑‑‑‑‑‑‑‑‑‑‑‑‑‑‑‑‑‑‑‑‑‑‑‑
1.
SUNSKY
FUEL TANKER TRAILER
with heavy duty and extra durability design,opting for high tensible low carbon alloy Q345B steel.I beam welded by automotive arc-submerge process.
2.Equipped famous brand part in axles,suspension,landing gear.Higher property for your transportation.More reliable and ensure the long life span of trailers.
3.Full braking and electrical systems at home and abroad in accordance with ISO standard, optional ABS system, braking, lighting is absolutely safe and reliable.
4.SUNSKY fuel tanker trailer have quality guarantee,some easily broken parts will be delivered with trailers.Spare parts like tires ,axles etc. can be supplied to you in cost price!
5.The capacity and compartments can be custom-built as your requirement.
Features:
‑‑‑‑‑‑‑‑‑‑‑‑‑‑‑‑‑‑‑‑‑‑‑‑‑‑‑‑‑‑‑‑‑‑‑‑‑‑‑‑‑‑‑‑‑‑‑‑‑‑‑‑‑‑‑‑‑‑
1) Manufacturer, 32 years professional experience.
2) One to Two years guarantee term provided freely.
3) Export more than 1000 units to Africa, Southeastern Asia, and South America.
4) Products can be custom-made according to your design.
Specification:
‑‑‑‑‑‑‑‑‑‑‑‑‑‑‑‑‑‑‑‑‑‑‑‑‑‑‑‑‑‑‑‑‑‑‑‑‑‑‑‑‑‑‑‑‑‑‑‑‑‑‑‑‑‑‑‑‑‑
42,000L 3-axle Fuel Tanker Semi-trailer

Feature:

Carry Fuel,oil,petroleum

Dimension(L*W*H):

11800*2500*3750mm(42,000L)

Model

XM99420GRY

Material:

Carbon Steel

Compartment:

3 (13000L + 16000L + 13000L)

Capacity(kgs):

42,000L

Tare weight(kgs):

9,500kgs

Kingpin

bolt-in 3.5"

Landing gear

19"

Tire size

385/65R22.5(7 sets)

Rim size

11.75*22.5(7 sets)

Axle

13 tons 3 Axles

Leafs spring

Airbag suspension without lifting

Brake system

RE 6 relay valve

Manhole:

Aluminum alloy ø500mm(20") manhole with aluminum alloy cover; with breather valve;

Discharge Valve

Aluminum alloy discharge valve with cover

Foot Valve

Pneumatic control DN80 aluminum alloy foot valves

Pneumatic Control system

1set Pneumatic Control combined switch

1unit emergency switch

Discharge Hose

2 units 3"×6M factory PVC hose with quick coupling on both ends

Vapor Recovery & Overfill system

Optional

Fire Extinguisher Carrier

2 units at the left of rear of tanker, include 2 units 8kg dry powder type fire extinguisher inside

Electric system:

One unit of 24V 7-pin ISO standard socket; with brake light, turn light, reverse light, side light, reflector, fog light; one set of 6-pin standard cable

Prime & Topcoat painting

S.A.2.5standard sandblasting ;Zinc-rich & Polyurethane painting

We can build the trailers according to customer's design and requirement
Production detail: oil tanker trailer for sale
‑‑‑‑‑‑‑‑‑‑‑‑‑‑‑‑‑‑‑‑‑‑‑‑‑‑‑‑‑‑‑‑‑‑‑‑‑‑‑‑‑‑‑‑‑‑‑‑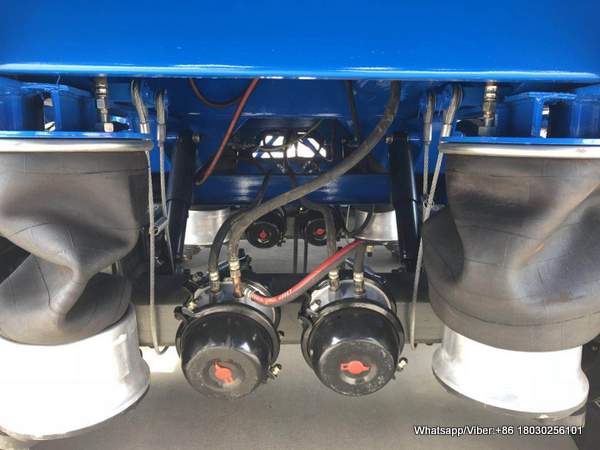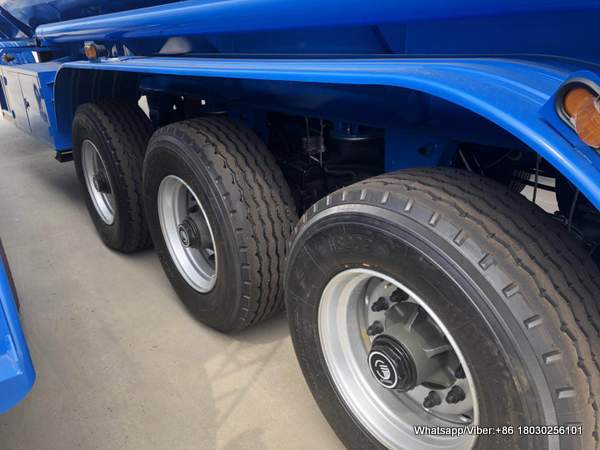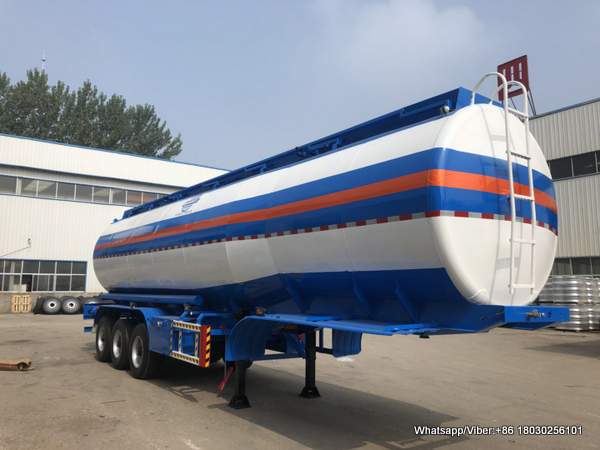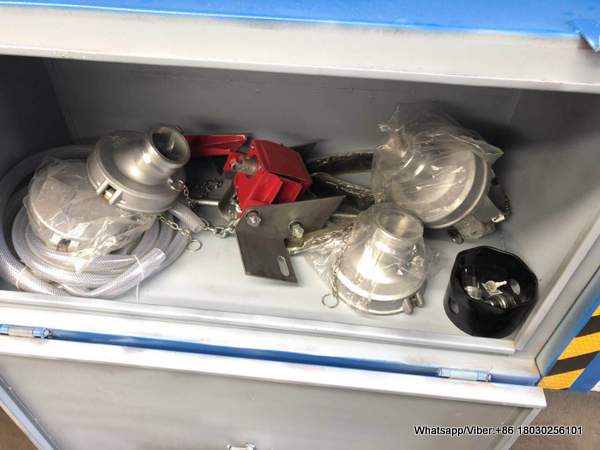 FAQ:
‑‑‑‑‑‑‑‑‑‑‑‑‑‑‑‑‑‑‑‑‑‑‑‑‑‑‑‑‑‑‑‑‑‑‑‑‑‑‑‑‑‑‑‑‑‑‑‑‑‑‑‑‑‑‑‑‑‑
1. How many liters can the tanker semi-trailer carry?
Answer:The fuel tanker trailer above can carry 42000 liters,if you have request in the capacity of tanker,we can make it as your requirement.
2. How long can the tanker semi-trailer use?
Answer:In the condition of normal use,the lifespan can be more than 10 years.And we promise one year free warranty term for the trailers.
3. How can I get a discount price for the tanker semi-trailer?

Answer:You can follow our Facebook (Sunsky Semi-trailer Manufacturer)to get more information about the promotion,we also have discount depends on your order quantities and time.