Types of trailers used to ship cars
2021-11-18
Even if you're shipping a car or truck, you've probably never given much attention to the many trailer and truck choices available for moving cars. Auto transportation is one of those services that is mostly unnoticed until it is required. Of course, we're here to assist you and will select the best auto shipping trailer for your needs, but we'd like to clarify the distinctions.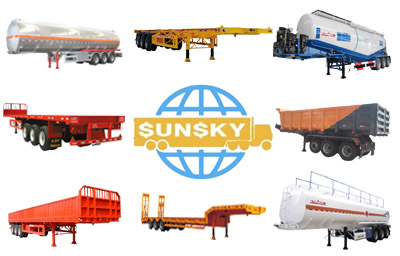 As a result, we thought it would be amusing to put together a blog that discusses the differences between single-level multi-car carriers, single vehicle hotshot trailers, multi-level multi-car carrier trailers, and the various types of auto transporters utilised by the shipping business. We'll speak about which choice or options could be ideal for you towards the end of this piece.
Shipping with an open auto transport
Any trailer without sides is referred to as an open vehicle carrier trailer. Open car carriers come in a variety of shapes and sizes, but they all have one thing in common: the automobiles they transport are exposed to the elements. What's even better is that shipping a car using an open car carrier trailer is not only safe, but also cost-effective and widespread in the auto transport industry.
In our business, open automobile transport is the typical shipping technique; in fact, most cars and trucks are transported on open carriers that can hold one to 10 vehicles. Truckers who transport automobiles on open carriers are well-trained and know how to properly pack and secure autos to ensure their safety while on the road.
● Advantages
Each style of trailer has its own set of benefits. Let's start with the advantages of open transportation:
1) It is the most cost-effective technique of transporting a vehicle.
2) Because there are more of this sort of carrier on the road, it may be faster.
3) Open carrier shipping is better for the environment since it uses less fuel.
Shipping with enclosed transport
Fewer automobiles are transported in closed car carriers, which are trailers with sides and a top that entirely seal the vehicles within from the weather and the road. Vehicle owners who select this technique of exporting an automobile almost always do so because their autos are extremely valuable . Enclosed carriers that can accommodate one to five automobiles are used to transport classic cars, antique cars, rare cars, luxury cars, custom cars, and race cars. The most significant advantage of transporting a vehicle on an enclosed carrier is that it will be completely covered and protected throughout its voyage.
● Advantages
Open transportation is okay for ordinary automobiles, but owners of rare, costly, vintage, or specialist vehicles may want extra protection and security.
The following are some of the advantages of enclosed transportation:
1) Specialty cars will be shielded from all road debris and inclement weather.
2) The automobiles and trucks come in showroom condition.
3) It's private, so you won't have to worry about strangers touching your car.
Why Sunsky?
Sunsky Trailers has been in the trailer business for quite some time. We specialise in tractor heads, dump trucks, and other trailer parts. Our products and services are well-received, and we are regarded as one of the most dependable customer service providers. We provide a variety of industrial and commercial trailers to meet your needs. For additional information, please contact us.