Comparison between LPG and LNG tanker trailer for road transportation
Mar,09 2022
What is LPG and LNG tanker trailer?

LNG tanker trailers are designed to transport liquefied natural gas. The tanker trailers are widely across globe because they are cost-effective, strong and flexible. Presently, there are two main models of LNG tank trailers in the market.
LPG
tanker trailers have a different structure and applications from a LNG tanker trailer.LPG tanker trailers are used to transport a variety of liquefied gases including liquid ammonia, propane, propylene, dimethyl ether, isobutene and butadiene. Other liquefied gases that can be transported in an LPG tanker trailer are methylamine and acetaldehyde. Ideally, the transport maximum working pressure for this transporter is greater than or equal to 0.1MPa.

Additionally, the design temperature is not greater than +50 ℃ liquefied gas, and for the steel tank as well.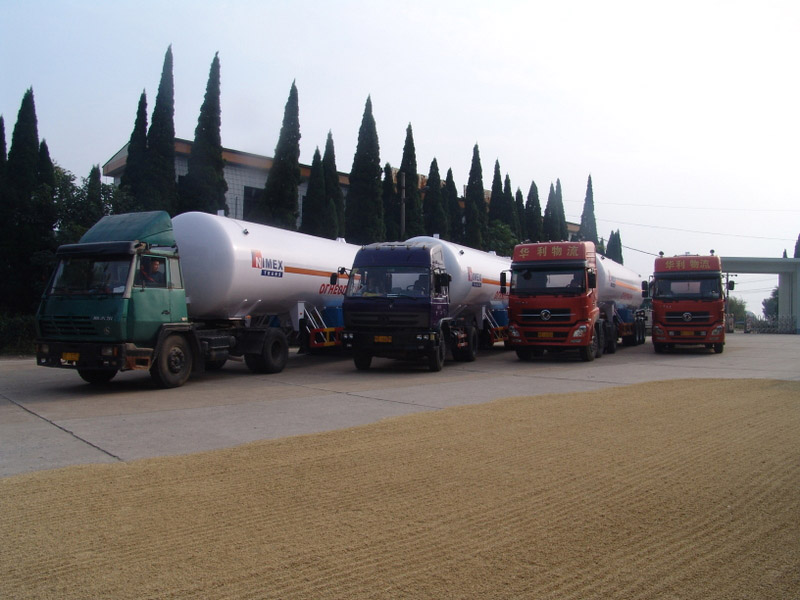 (LPG/LNG Tanker Trailer Exported To Southeast Asia Country)


Differences between LPG and LNG transportation

To understand the structure of the carriers, you need to understand the differences between the two gases. Liquefied natural gas (LNG) can be defined as Liquid-State Natural Gas.
LNG is the type of fuel that can be used in any area where heat treatment is needed. LNG consists mostly of methane, but has small elements in ethane and propane.
Liquefied Petroleum Gas (LPG) is heavier than LNG. LPG has the property of being able to evaporate when heated. It is carried under high pressure to keep it in liquid form.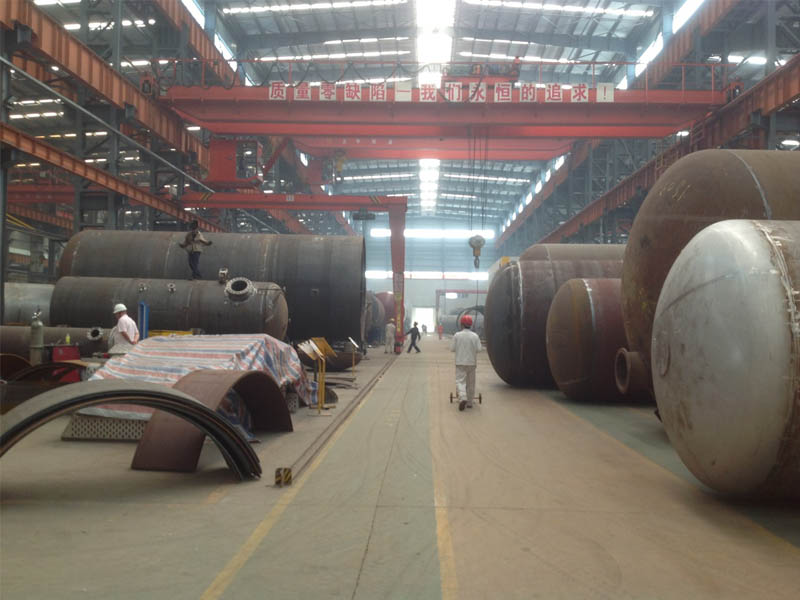 (LPG/LNG Tanker Trailer Workshop)
Differences between LPG tank trailer and LNG tanker trailer

Liquefied natural gas (LNG) requires high insulation and low temperature to be carried in liquid form. LNG tanker trailers are designed at the boiling point of -162 degrees to carry the liquefied gas. LNG carriers are subjected to more control or analysis.
LPG tanks are carried with both A type and C Type independent tanks. LPG or any such carried cargo should be completely cooled. The bodies of tankers are made of special steel that can withstand extreme temperatures.
LPG and LNG tanker trailer have been designed heavily isolated in order to prevent leakage.

Now, Have you learned that the difference between LPG and LNG trailer for road transportation? It can be a much higher profit than the loose cargo and fuel transportation. If you have any demand or need to learn more information about the LPG and LNG tanker trailer. Please do not hesitate to contact with us.

Dylan Chen
Wechat/Whatsapp/Viber:+86 18030256101
Email:Chendylan28@gmail.com
Site: www.sunskytrailer.com
Facebook: https://www.facebook.com/trailersmanufacturer/
Linkedin: Dylan Chen