Introduction of skeletal trailer
Jun,08 2022
Are you running the container transport business now? Do you know the use of skeletal trailer? Do you know the structure of the skeletal trailer?
From this article you can learn more information about the skeletal trailer.
What is skeletal trailer?
The skeletal trailers can be used to carry kinds on container and non-dangerous ISO container on 20FT, 40FT and 45FT. The skeletal trailers are very popular used in ship, port and terminal etc. logistics system.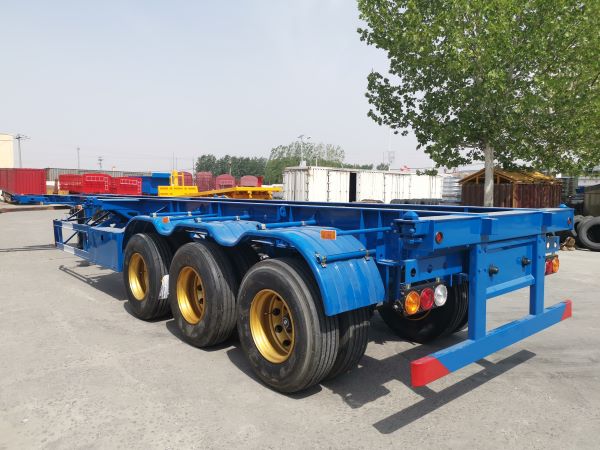 Structure of skeletal trailer
1. I BEAM: Two units I beam cross the whole chassis is the main beam to carry the weight. It is made of bottom flange, top flange plate and web plate. They are all adopts carbon steel Q345B. The standard height is 500mm. The thickness for top flange is 14mm the thickness for web plate is 6mm and the thickness for bottom flange is 16mm.

2. Front and back cross member: The cross member which located on the Forefront and the last of chassis called front and behind cross member. They are made of Carbon steel Q345B box beam or #25 Channel steel.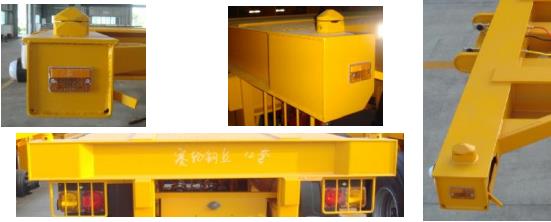 3. Kingpin assembly: The part to connect skeletal trailer and tractor trucks. It is weld by U beam into # shape structure, which can effectively afford the heavy weight. The kingpin is optional to install Jost brand 50# (2 inch) or 90# (3.5 inch) kingpin.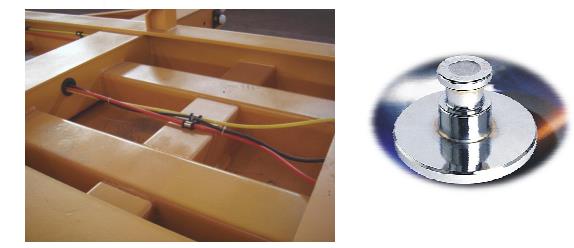 4. Suspension equalizer: It is used to install the tires and axles assembly. The suspension equalizer is an important part of chassis trailer. The suspension adopts balanced leaf spring suspension device, and the middle bracket is equipped with a balanced rotating arm, which can make the front and rear spring deflection equal change, it can improve the driving stability.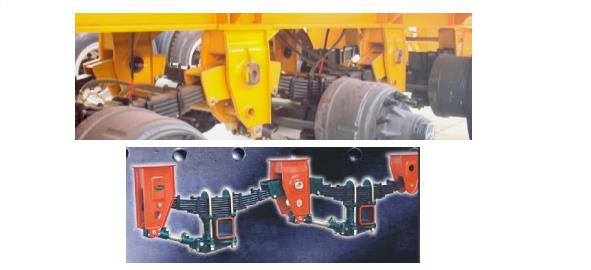 5. Landing gear: When the skeletal trailer Separate with the tractor truck, the landing gear can be used to support the ground and bear the front payload of trailer. The landing gear use mechanical type, which have one speed and two-speed manual operation. The brands of landing gear have Jost, Fuwa etc.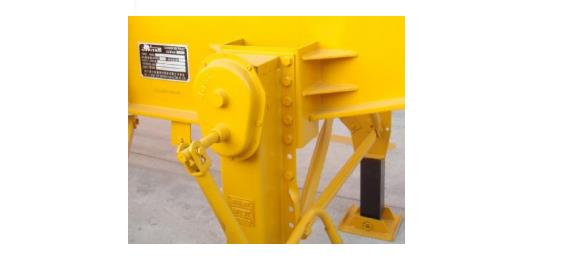 6. Cross member to install the locks: The middle cross member use for install container locks. The heights have 140mm, 160mm and 180mm.

7. Bottom cross member to connect the I beam: The cross member to connect the two I beam. Install on the top of Kingpin, the front of landing gear and middle between landing gear and Front spring bracket.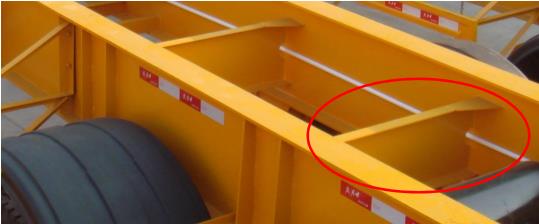 8. The discharge cargo platform for middle container: Easy operation platform for customers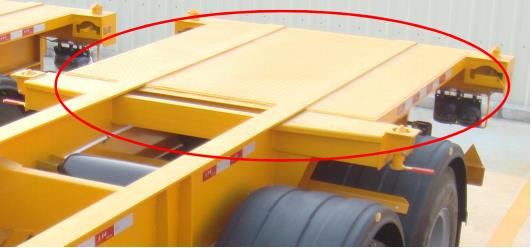 9. Rear part assembly: Beautiful and elegant tail structure, and has a good protection function for the skeletal trailer.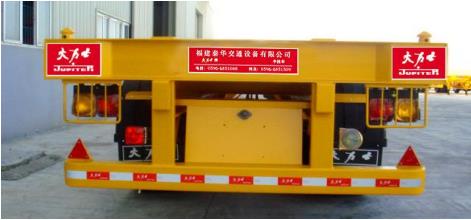 Now, have you learned more about the skeletal trailer? if you need to order skeletal trailers for your business or have any problems on the skeletal trailers, welcome to write the message to us.