What is different between aluminum tanker trailer and carbon steel tanker trailer?
Mar,25 2022
The international crude oil price is keep increasing in 2018 year, more and more long haul transporter enter to oil transportation business. When choose a tanker trailer, they always wonder: What is different between aluminum tanker trailer and carbon steel tanker trailer?
Today, you can easily learn about the difference between the carbon steel and aluminum tanker trailer.

1. Aluminum tanker trailers make a less tare weight and higher profit.
The portability of aluminum can reduce the tare weight of tanker trailers. The relevant logistics company calculates shows that:As operate 150,000 kilometers per year for example, the aluminum tanker trailer take advantage of portability can make more benefit about USD 23,000 - USD 28,000.

2. Aluminum tanker trailers have higher recycling value.
Although the cost of aluminum tanker trailer will be higher than traditional carbon steel trailer,it can recovery cost after 1-2 years. And the lifespan usually in 15-20 years but the carbon steel tanker trailer only 7-9 years. Also the recovery value of aluminum tanker trailer is higher than carbon steel after scrap.

3. Aluminum tanker trailers is not easy to rust.
In some counties or port city (Like Namibia, Dar es salaam port etc.) The salinity level in air is very high, the carbon steel tanker trailer easy to rust an, But aluminum tanker trailer can still keep a good looks and performance as it is not easy to rust.

The aluminum tanker trailer is not a fangle, but it occupies a lesser market shares, and not ubiquitous. But the logistics industry and trailer manufacturer industry both thinks: The lighter aluminum tanker trailer must take the places of the carbon steel tanker trailer in the future.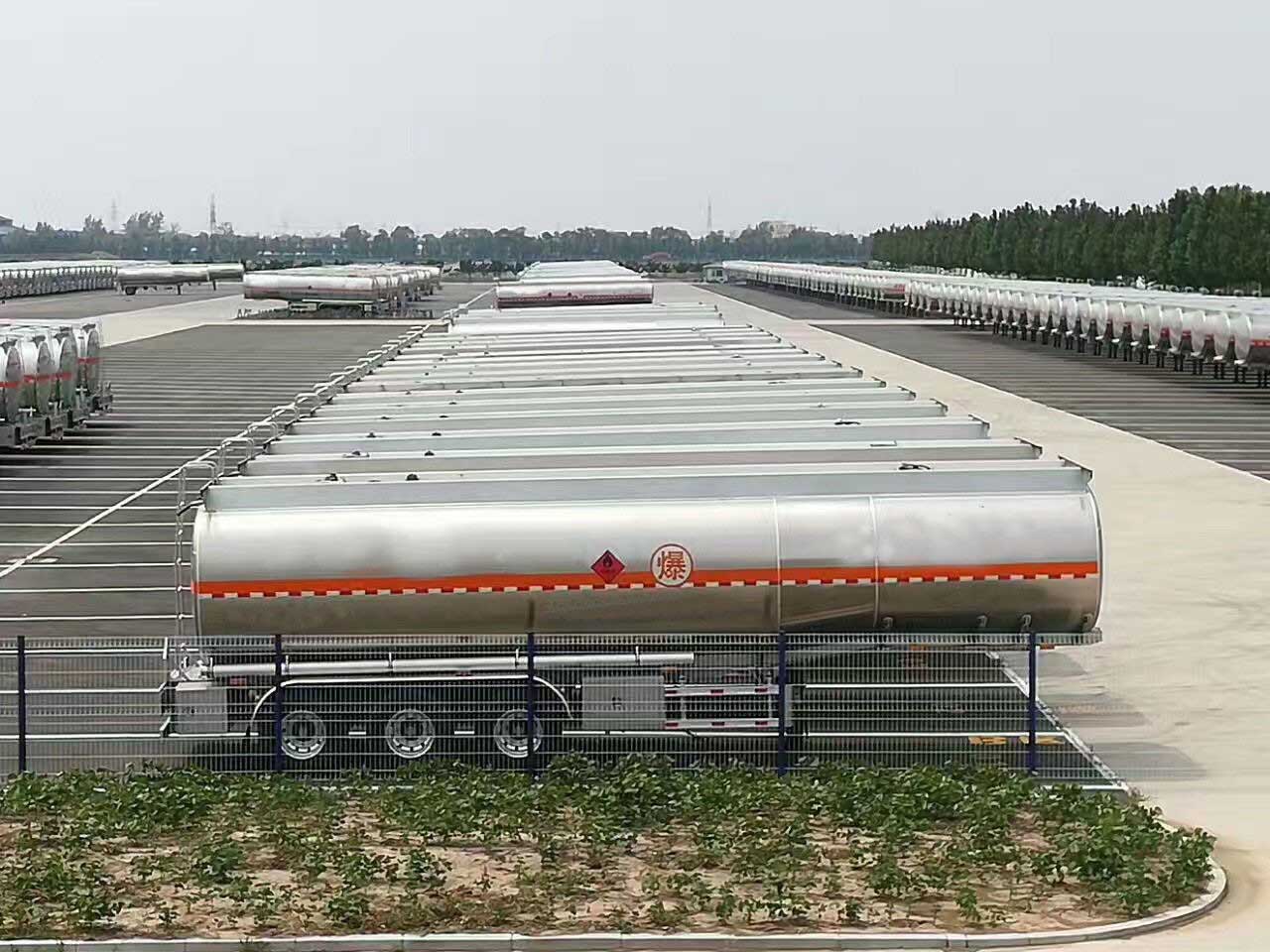 (Finished aluminum fuel tanker trailer in depot)
(Carbon steel fuel tanker trailer ready to shipping to africa)