"Road Hero" enters Africa again to help cross-border logistics and transportation
2022-07-12
Last month, 20 units HOHAN 6x4 tractors were successfully delivered to major customers in Mali for cross-border logistics transportation of oil and gas, food and medicine in Mali, Burkina Faso, Ghana, Nigeria and other countries. This delivery has also set a benchmark for SUNSKY in other end markets in Africa, and laid a solid foundation for continuing to develop the West African market.
The client is a large and powerful group company in West Africa with nearly 50 years of development history. It operates various businesses such as transportation, trade, oil and gas, engineering projects, and agriculture. The customer's transportation company has a large fleet of heavy trucks with well-known European and Chinese brands.
In the fierce competition of many well-known brands, in order to better meet the adaptability of vehicle configuration, operating conditions and oil products, and improve the power and reliability of long-term logistics, SUNSKY tailored personalized product solutions for it, and finally stood out. , to win the favor of customers.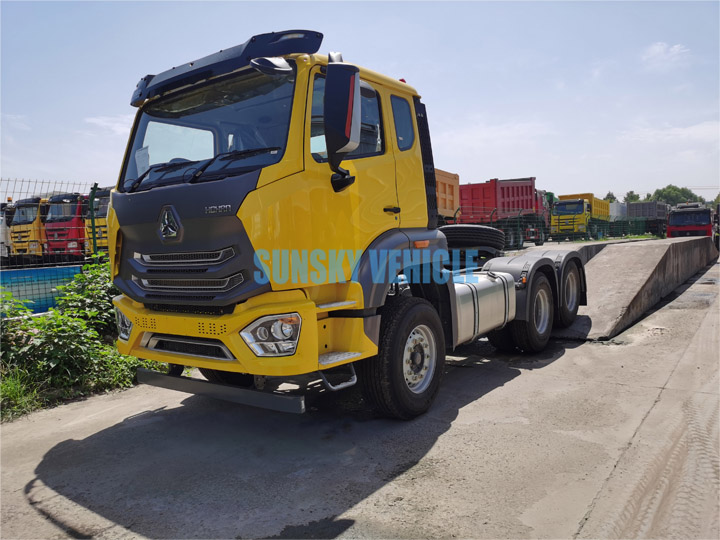 Personalized product customization
HOHAN is built on the advanced European technology platform of IVECO and strictly adopts the WCM world-class manufacturing system.
In addition, in order to meet the different needs of customers, SUNSKY proposes "customized" solutions for customers.
Based on the complex road conditions and poor oil quality in the customer's trade area, SUNSKY specially equipped the 40 units tractor delivered in this batch with JOST saddles, high-efficiency ZF gearboxes, 430-horsepower engines, and 20-ton Fiat dual-stage drive axles, etc. components to ensure that customers can fully adapt to the harsh working conditions in Africa in terms of power, comfort, reliability, and carrying capacity during use.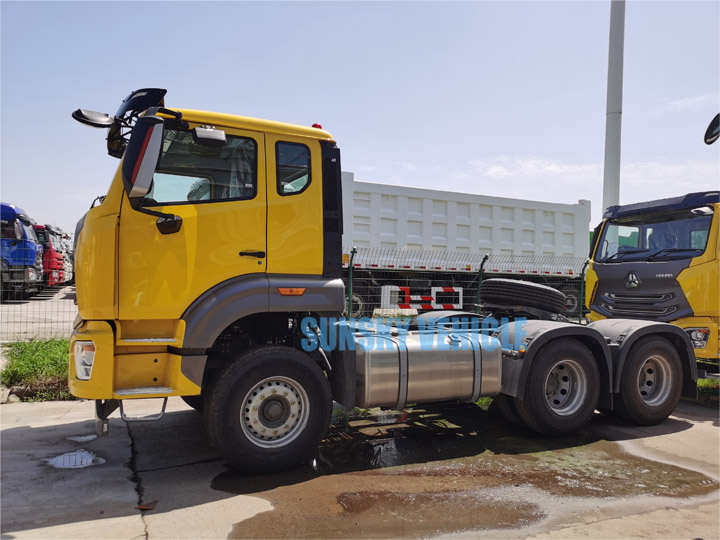 Personalized after-sales service
Of course, the choice of HOHAN is also inseparable from the personalized after-sales service plan it provides. Adhering to the concept of "zero distance service", SUNSKY has innovatively launched three more flexible and efficient after-sales service models according to different customer groups in order to serve customers more professionally.
The "smooth travel service" launched for the tractor, that is, if it is predicted that the faulty vehicle cannot be repaired within the specified time, the maintenance site will provide the user with a substitute vehicle to ensure the safe and timely delivery of the goods to the destination, and provide users with overtime maintenance compensation.
In order to implement the "smooth travel service", SUNSKY provided after-sales solutions such as spare parts and stagnant services according to the actual situation of the customer, which solved the customer's worries about car use. Especially during the severe epidemic at the beginning of this year, the HOHAN after-sales service team still went retrograde to Africa and insisted on providing services to customers.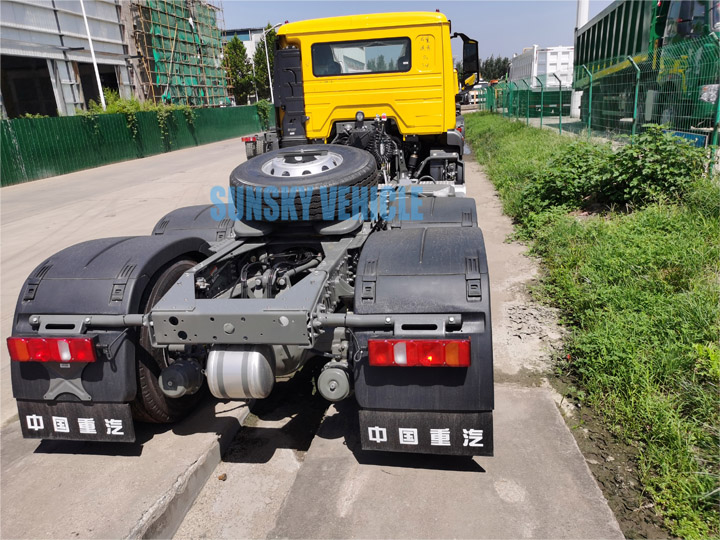 In recent years, under the "Belt and Road" initiative, the HOWO brand has become a "regular customer" in Africa. Various models such as dump trucks, trucks, tractors, and special vehicles have been verified in the African market for a long time, and are well received in Africa. Highly recognized by customers. In the future, HOWO will continue to provide African customers with more personalized high-quality products and after-sales services to help the construction of the "Belt and Road".